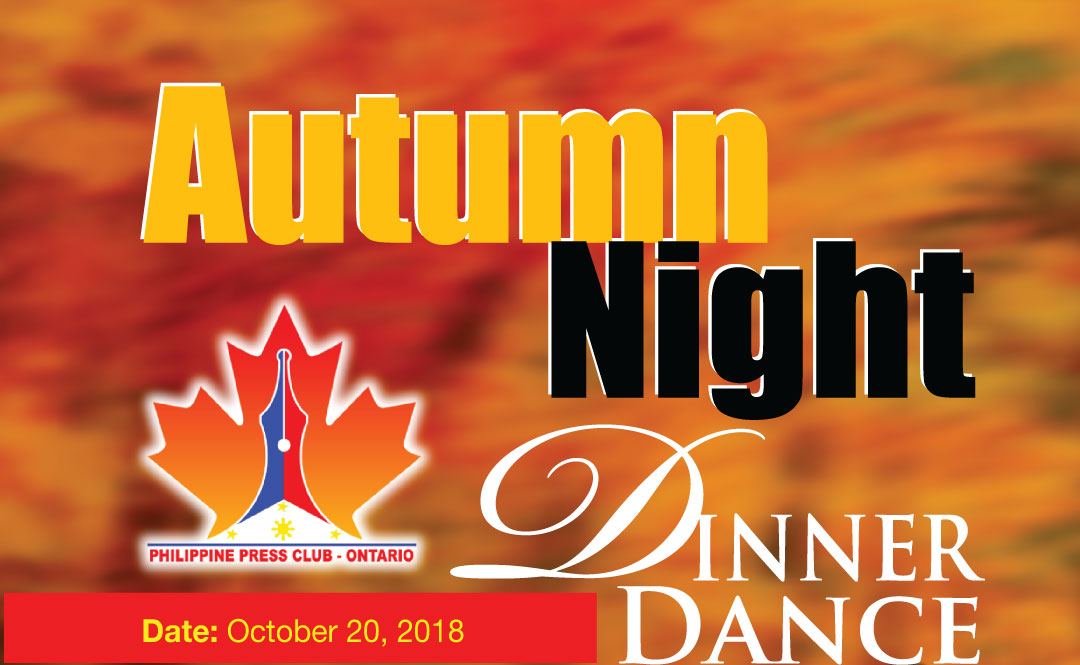 PPCO Keynote Speaker is Lawyer David A. Potts
The Philippine Press Club of Ontario (PPCO), the pioneer and premier organization of the Filipino-Canadian community media practitioners, is pleased to announce that prominent lawyer David A. Potts has accepted its invitation to be its Keynote Speaker in its forthcoming event.
The event, called "An Autumn Night Dinner Dance" will be celebrated on October 20, 2018, at 6:30 PM onward, at the Rembrandt Banquet Hall, 930 Progress Avenue, Scarborough. Tickets are $50 pp. Proceeds will contribute towards PPCO information and educational events in cooperation with the community .
The event's Keynote Speaker David A. Potts will speak on " Recent Development in Internet Defamation: Lessons to be Learned. "  Mr. Potts is a veteran lawyer whose line of expertise focuses on providing counsel to lawyers in the field of defamation, cyberlibel, privacy and cybersecurity. He authored " Potts on Cyberlibel " (2019), and "Cyberlibel: Information Warfare in the 21st Century? " (2011). He co-authored " Canadian Libel and Slander Actions (2004) ", and "Canadian Libel Practice."
Dinner and socials are in the program.
Mr. Potts' legal expertise played an active role in a recent case on defamation involving two members of our community.
The Philippine Press Club (PPCO), following its mandate to advance press freedom and ethical and professional journalism, has previously hosted events wherein lawyers spoke on freedom of the press, and laws that govern or limit such freedom, and related matters .
Community members are welcome to attend PPCO events and activities.
For further information and tickets, please contact the following. We need a head count for sitting and dinner:
Rose Tijam – 647-400-9738
Fred Yuson – 416-805-4712
Ariel Ramos – 647-529-3141